Company: MARSHALL COUNTY COMMUNICATIONS COMMISSION
Full time
Deadline: 05/22/2019
Marshalltown, IA
Negotiable DOQ; current range is $65,000 to $75,00
Description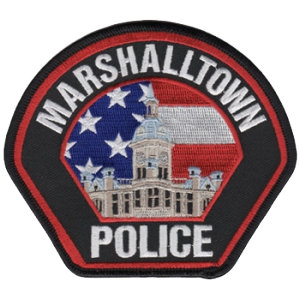 COMMUNICATIONS CENTER MANAGER
MARSHALL COUNTY COMMUNICATIONS COMMISSION
The Marshall County Communications Commission is seeking candidates for the position of Communications Manager. The current manager has retired after serving 28 years, with the last 23 as manager, and the position is open immediately. This is an exceptional opportunity for the right person. The person filling this position will supervise 13 full-time communications specialists in a brand-new building, with new, state of the art, technology and equipment. The new Communications Center is scheduled to open later this summer.
Additional information about the Marshall County Communications Commission and the Communications Center is available at https://www.marshalltown-ia.gov/488/Marshall-County-Communications-Commission
Requirements
Education Requirements:
College credits and/or graduation from a 2-year college or university with an appropriate
subject matter major is preferred; appropriate experience of a supervisory and/or
managerial level may be substituted in lieu of a degree.
Experience:
Five years of experience in emergency communications and response actions at the level
of Communications Operator or above; or any equivalent combination of experience and
training which provides the knowledge, skills, and abilities necessary to perform the
work. Prior supervisory/managerial experience is highly desirable.
Salary and Benefits:
The Communications Center Manager is an FLSA exempt position
Salary: Negotiable DOQ; current range is $65,000 to $75,000
Generous benefit package including: paid vacation, sick leave, personal leave, holidays,
Iowa Public Employees Retirement System, group health and life insurance
Cognitive Demands:
Comprehensive knowledge of emergency public safety communications policies,
principles, procedures, and related local, state, and federal rules and regulations;
knowledge of the principles and practices of modern budget and financial management,
human resource management, procurement, public relations, ability to evaluate
programs and operations and to keep the Communications Commission advised of the
financial condition and immediate and future needs of the Communications Center;
evaluates complaints in relation to matters relating to the Communications Center and
take appropriate remedial action; willingness to perform such other professional,
management and administrative tasks not inconsistent with State/County/City
ordinances and law as the Communications Commission directs.
Residency:
Residency in Marshall County is preferred but a reasonable response time may be
considered.
The Communications Center Manager is an employee of the Marshall County Communications
Commission.
To apply, send cover letter, resume, and salary history by May 22, 2019 to:
Cayler Consulting, LLC
jeff.cayler@gmail.com
(712) 830-3794