Company: Pleasant Hill Police Department
Full time
Deadline: 12/17/2021
Pleasant Hill, IA
$62,674
Description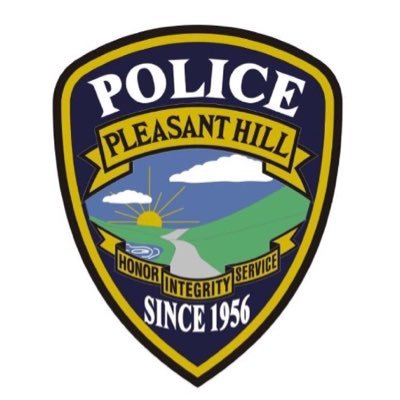 The City of Pleasant Hill, Iowa, is accepting applications for the position of Police Officer. The Pleasant Hill Police Department is a full-service police agency dedicated to improving the quality of life for our community and visitors. Pleasant Hill is a progressive and growing community located in the Des Moines Metropolitan area. Our department uses a community based policing model through community partnerships to reduce crime and improve the quality of life for residents.
Applicants for the Police Officer position should possess interpersonal skills, integrity, a clean driving record and be able to successfully pass a criminal background check. Members of our department embrace the motto, "Honor, Integrity, and Service." Our department offers many vocational and training opportunities to aid our members with their career goals.
To be a member of our team, applicants' must be a minimum of 21 years of age with a High School diploma or equivalency. Applicants with their Iowa Law Enforcement Academy certification must complete and pass a background check, a medical exam and the MMPI.
If you want to be part of our law enforcement family, apply today. Applicants please forward your application, cover letter and resume to the Pleasant Hill City Hall, 6875 Martha L. Miller Dr., Pleasant Hill, IA 50327, attention CSO Jen Morris or email jmorris@pleasanthilliowa.org.
Deadline for applications is 12/17/2021 at 4pm. Any incomplete applications or applications that are received after the deadline will not be accepted. Applications can be found on the City of Pleasant Hill Website at: https://www.pleasanthilliowa.org/DocumentCenter/View/706/Employment-Application?bidId=
Requirements
Applicants must meet the minimum qualifications prior to being interviewed for the position:
• Pass the physical agility test developed by the Iowa Law Enforcement Academy
• Pass the written POST test
After successfully completing the interview and prior to a conditional offer the applicant must also complete:
• Pass a background check
• Successfully pass a Physical Examination
• Successfully pass a Psychological Examination (MMPI) prior to appointment
After being given a conditional offer the applicant must successfully pass a Polygraph Examination prior to his/her start date.
Career Opportunities
• Patrol Officer
• Promotional Opportunities
• Field Training
• Detective
• K-9 Handler
• DEA Task Force Investigator
• (SWAT) Special Weapons and Tactics
• Community Education and Outreach
• School Resource Officer
• Benefits
• 5 Day On / 3 Day Off Work Schedule
• 9—Hour Work Day
• Employee Wellness Program
• Onsite Fitness Facility
• Health Insurance
• Dental Insurance
• Education Reimbursement Wage Compensation
We offer competitive wages at all levels and hiring incentives for certified officers.
A non-certified applicant's starting salary is $30.13 per hour or $62,674 per year, at (4) years of service, the wage rises to $36.99 per hour or 75,940 per year.
Candidates must meet these standards. Below is a listing of the standards, with the impact to the applicant process.
Substance Use / Abuse
• Conviction for operating a motor vehicle while intoxicated will disqualify a candidate for 3 years
• Any adult use or possession of illegal drugs other than marijuana/synthetic marijuana will disqualify a candidate for 5 years
• Any adult use of marijuana/synthetic marijuana will disqualify a candidate for 1 year
• Any use of prescription drugs that were not prescribed for the candidate may disqualify a candidate
• Any juvenile possession, use, manufacture, cultivation, distribution or sale of drugs may disqualify a candidate
Criminal Behavior
• Past conviction for aggravated misdemeanor or Iowa law equivalent will disqualify a candidate
• Any conviction for simple/serious misdemeanor or Iowa law equivalent, except minor traffic violations will disqualify a candidate for 3 years
• Any outstanding criminal warrant at time of application will disqualify a candidate
• Being on any sex offender registry will disqualify a candidate
• Adult or Juvenile admission of undetected crimes of a serious or repetitive nature may disqualify a candidate
Conduct
• Any forgery, alteration or falsification of facts on application will disqualify a candidate
• Discipline from employer or military for fighting in the workplace, acts constituting sexual harassment, racial or ethnic harassment or discrimination may disqualify a candidate
• Other than honorable discharge from military may disqualify a candidate
• Missing scheduled appointments during process without permission may disqualify a candidate
• Any academic dismissal or probation from any college or university may disqualify a candidate for 3 years
• A candidate named as a defendant in a no contact order may be disqualified
• Unsatisfactory reference(s) may disqualify a candidate
• Unsatisfactory credit history may disqualify a candidate Current Law Enforcement Officers
• Having accepted a bribe or involvement in any dishonest act while employed as officer will disqualify a candidate
• Any job related disciplinary action of a serious nature will disqualify a candidate