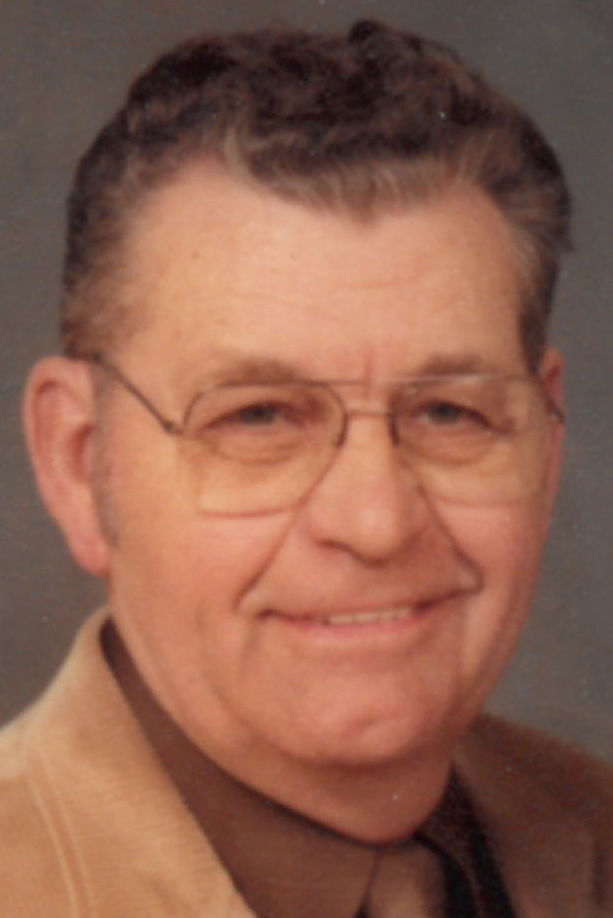 Howard A. "Hap" Swieter
January 10, 1924 – October 10, 2017
Howard A. "Hap" Swieter, 93, of Sioux City, passed away Tuesday, Oct. 10, 2017.
Graveside services will be 1 p.m. Wednesday at Memorial Park Cemetery. Online condolences may be directed to meyerbroschapels.com.
Howard was born Jan. 10, 1924, in Lake View, Iowa, the son of Adolph and Emma K. (Haack) Swieter. He graduated from Lake View High School in 1941, and then went to work for Douglas Aircraft Corp in Long Beach, Calif. In 1943, he entered the U.S. Air Force, where he served as an aerial gunnery instructor at Tyndall Air Base until his discharge in 1946.
He married Colleen Moore of Sac City, Iowa, while stationed at Tyndall Air Base. Howard joined the Iowa State Patrol in 1950 and was stationed at Sioux City as a Driver's License Examiner. He transferred to road patrol duty in 1951, serving in Woodbury and Plymouth counties. He was promoted to the rank of Sergeant in 1964 and transferred to the Denison, Iowa District where he served until his retirement in 1979.
While on the Patrol, he was security guard in the meeting room of the Midwest Governors Conference at the Marina Inn in South Sioux City, along with a Nebraska State trooper. He also provided security for U.S. Presidents and for Air Force One while at the Des Moines airport and for Russia's Nikita Khrushchev's visit to the Garst farm in the 1960s. He served on the board of directors for the Iowa State Policemen's Association for seven years and was president of the Association in 1971 and 1972.
Howard returned to Sioux City in 1979 and was employed by the Iowa District Court until his retirement in 1997.
He was a 50-year member of the Masonic Lodge and a longtime member of St. James United Methodist Church. Howard enjoyed golfing, bowling, hunting, woodworking, and snowmobiling. In recent years he learned to play bridge and was a member of several bridge clubs.
Howard is survived by one son, Craig Swieter and his wife, Shirley of Georgetown, Texas; one sister, Shirley Staton and her husband, Leo of Sac City, Iowa, and their daughter, Val of Merrill, Iowa.
He was preceded in death by his parents and his wife, Colleen.