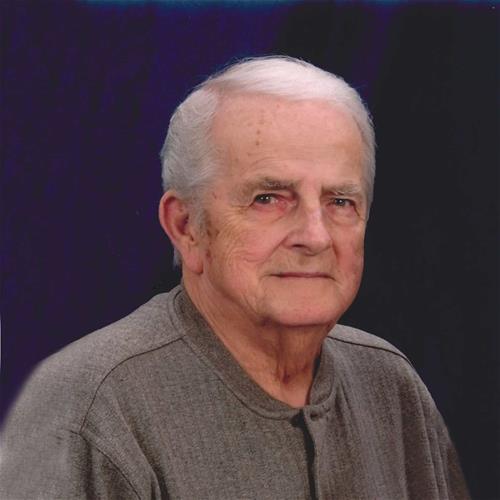 Charles R. Jelinek
June 19, 1927 - December 23, 2017
Charles R. Jelinek (Chuck or Charlie), 90, of Cedar Rapids, passed away on Saturday, December 23, 2017, at West Ridge Care Center. Visitation will be from 4:00 to 7:00 PM, on Tuesday, January 2, 2018, at the Cedar Memorial Park Funeral Home. Memorial service will be held on Wednesday, January 3, 2018, at 1:00 PM, at the Cedar Memorial Park Chapel of Memories. Inurnment will follow at Cedar Memorial Park Cemetery, with military honors.

Chuck is survived by his loving wife of 67 years, Norine Jelinek; three children: Craig (Rita) Jelinek, Jon (Val) Jelinek and Susan (DeAnthony) Jelinek-Thomas; seven grandchildren: Adam (Shelly) Jelinek, Nick (Stephanie) Jelinek, Jill (Frank) Ehrenberger, Lacey (Bryan) Ball, Hannah Jelinek, Ben Jelinek and Maddie Jelinek; 10 great-grandchildren, and a sister, Lois Pfeifer.

He was preceded in death by his parents, son Kevin Jelinek, grandson Sam Jelinek, brothers Jack Jelinek and Bill Jelinek, sister Jean Russell, and an aunt, Margret Horning.
Chuck was born on June 19, 1927, in Cedar Rapids, the son of Frank and Edna (Horning) Jelinek. He lived his entire life in Cedar Rapids. He proudly served in the United States Army from 1950 to 1952, during the Korean Conflict. Chuck worked for Grissel Sheet Metal from 1952 to 1953. In 1953, he got his dream job when he joined the Cedar Rapids Police Department. He was promoted to detective in 1961, and then became Captain of the Detective Bureau, in 1979. Chuck retired from the Cedar Rapids Police Department in 1983, then worked as a security officer at the Federal Court Building. He permanently retired in 1993, after many years of public service. Chuck was an honest man who liked doing the right thing to help people during his 30 years on the Cedar Rapids Police Department. He was a wonderful husband, father, grandfather, neighbor, coworker and friend, and will be greatly missed by those who were fortunate enough to know him!
In lieu of flowers, memorials may be directed to the family.