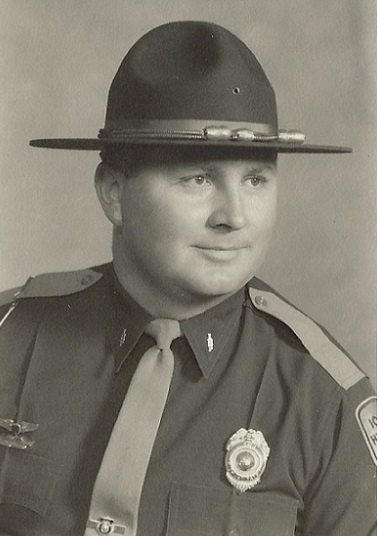 Elmer R. Pearson
April 25, 1940 to April 18, 2020
Elmer R. Pearson, 79, of Oelwein, Iowa passed away on Saturday, April 18, 2020 at Buchanan County Health Center in Independence, Iowa. A private family service will be held with burial in the Mt. Hope Cemetery in Independence.
Elmer was born on April 25, 1940 in Waterloo, Iowa the son of Howard and Gladyce (Metz) Pearson. He was a graduate of the Oelwein High School Class of 1958. He was united in marriage to Patty L. Holtzman on May 20, 1963 at the Little Brown Church in Nashua, Iowa. He worked for awhile with the Chicago Great Western Railroad and then entered into Law Enforcement with the Oelwein Police Dept. and then with the Iowa State Patrol for 31 years, with 10 of those years as a pilot, retiring in 1995. He was first introduced to law enforcement at age 17 when the Oelwein Chief of Police put a badge on his chest and said, "Now hit the streets".
Elmer enjoyed golf, playing pool, bowling, shuffle board, riding his motorcycle, the Chicago Cubs and his woodworking. Elmer and Patty wintered in Texas for 21 years. He was a member of the DPS (Department of Public Safety), the Policeman's Association and on the Civil Service Board. Elmer enjoyed being around his friends and family and making sure they didn't really know if he was pulling your leg or not. He was a friend to all and will be dearly missed.
He is survived by his wife, Patty of Oelwein; a son JR (Marcia) Pearson of Pella, Iowa ; a daughter, Lynn (Greg) Hovatter of Traer, Iowa; three grandchildren, Josh, Lindsay and Rachel; four great grandchildren, Maddilynn, Carson, Dustin and Karlynn. He was preceded in death by his parents and grandparents.
All Iowa Law Enforcement Officers will be considered Honorary Casket Bearers.