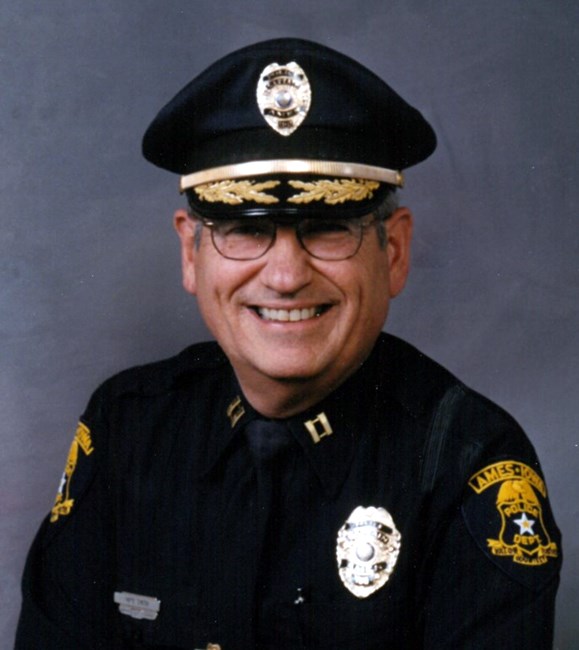 Michael G. Smith
1947-August 2021
Michael G. Smith, age 74, of Urbandale, Iowa, formerly of Ames, Iowa passed away on Tuesday, August 3, 2021 after a life long battle with Post-Traumatic Stress Disorder, and recently being diagnosed with Small Cell Lung Cancer.
Mike attended St. Cecilia's Catholic School in Ames, Iowa and graduated in 1965 from Ames Sr. High School. He spent five years in the U.S. Navy Hospitals Corps, and of that he spent 13 months in Vietnam with the 1st Marine Division as a Field Corpsman.
Upon being discharged in 1970, he joined the Ames Police Department as a Patrolman. Thirty-two years later, on July 1, 2002, he retired from the department as a Captain. Mike attended the F.B.I. National Academy; received two A.A. degrees from D.M.A.C.C, and a B.S. degree from Upper Iowa University. He also attended several law enforcement related trainings and graduated the Iowa Law Enforcement Academy at Camp Dodge.
Mike started his funeral assisting career in 1999, and at the time of his passing, he was a Funeral Service Assistant at McLaren's Funeral Chapel in West Des Monies.
Mike is survived by his brother, John of Ames; sons, Bradley (Debbie) Smith of Cape Girardeau, MO and Gregory of Chicago, Il; grand-daughters, Katelyn, Jaclyn, and Natalee of Cape Girardeau, MO; and his long time friends and caretakers, Kim and Carol Smith.