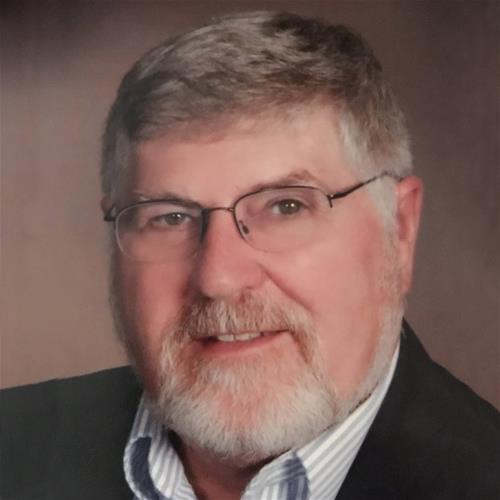 Dennis P. Murphy
July 13, 1950 to November 5, 20201
We (Gail Wathen Murphy) met in the fall of 1969. You were born and raised in West Branch to Bob and Esther Murphy with six younger brothers and sisters. Now at only 71, glioblastoma has stolen you away from us. Our goodbye to you is on Wednesday, November 10th, 10:30 AM at St. Pius Catholic Church with Father Phil Thompson presiding, with a visitation on Tuesday from 4-7 at Cedar Memorial Park Funeral Home.. Family request everyone attending the services, to please wear a mask.

You worked so hard all your life. You graduated from Northeast Missouri State with a law enforcement degree and got your first job as a police officer in Council Bluffs. We moved back to Cedar Rapids in 1978 so our children could be closer to our families. After you retired, you joined the Correction Enforcement Officers (CEOs) at the Federal Court House.

Besides work, you were a man who lived his faith. You taught CCD, confirmation classes, and chaperoned World Youth Day in Rome, Italy. You were awarded the Governor's Volunteer Award for your commitment to Circles of Support and Accountability, helping people fresh from prison remain out of prison.

You lived a full life always ready for a golf game, trout fishing or hiking. You explored Alaska and the Boundary Waters and we went to Ireland twice.

We married in 1972 and you blessed me with four wonderful children: Ben (Angie) of Chicago; Megan (Steve) Salyer of Cedar Rapids; Melissa (Ben) Kopf of Minneapolis; and Bethany (Nathan) Votroubek of Cedar Rapids. They blessed us with the greatest gift of six grandchildren: Brayden, Adam, Gwendolyn, Grace, Isabelle, and Katelyn. Oh, how you loved the grandkids.

Your parents preceded you in death but your six siblings will miss you dearly: Mary (Scott) Means; Don (Kris); Ron (Jenny); Terri (Dan) Shay; Mike (Brenda); and Patti (Phil) Seydel. My mom and two brothers were part of your family too. And then there are our friends who are like family, Monty and Kathy Montagne.

Please save me a place in heaven. You are "Mo Anam Cara" (My Soul Mate) and I am already lost without you.