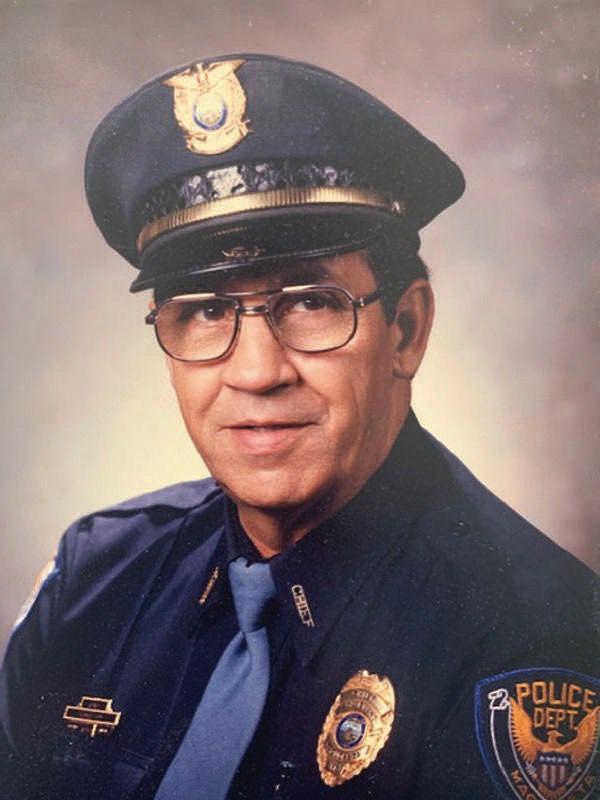 Ronald E. Evans
January 24, 1933 - March 28, 2020
Ronald E. Evans, age 87, of Pella, formerly of Maquoketa, passed away Saturday, March 28, 2020 at the Pella Regional Hospital. A Celebration of Life will be held at a later date in Pella and Maquoketa.
Ronald was born on January 24, 1933, to Cecil and Inez (Bowman) Evans. He married Doris Behn on Oct. 7, 1956. They were blessed with two children Douglas and Cheryl.
Ron drove school bus during high school, owned a gas station and then became a policeman for most of his adult life, including several years as chief. After retiring he was the groundskeeper at the Jackson County Fair Grounds. In 2002, they moved to Pella to be closer to their daughter and grandchildren.
Ron will be dearly missed by his wife Doris of Pella, daughter Cheryl (Randy) Browne, Pella, five grandchildren Tasha (Jaron) Vos, Beau (Christy) Browne, Dustin (Rachel) Browne of Pella and Marlena (Josh) Howard and Warren Evans of Las Vegas and 18 great grandchildren. Sisters Carole (Lyle) Schossow of Sun Lakes, AZ and Sandy Collister of Maquoketa.
He is preceded in death by his son Douglas Evans, his parents and siblings Verda Young, Portia Ales, Nedra Reynolds, Lois Morgan, Alan Evans and Bob Evans.