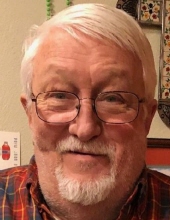 Daniel F. Moore
September 24, 1947 - October 18, 2022
Danny F. "Dan" Moore, 75, lifelong Iowa City resident, passed away Tuesday, October 18, 2022 at his home.
Dan's family will greet friends Sunday, October 23, from 3:00 to 7:00 pm at Lensing Funeral Service, 605 Kirkwood Avenue in Iowa City. The family will host a Celebration of Life Service on Monday, October 24, beginning at 4:00 pm at The Celebration Barn, 4696 Robin Woods Lane NE in Iowa City. Sharing of stories and an Irish Wake will follow until 7:00 pm.
Private burial will be in St. Joseph Cemetery in Iowa City. In lieu of flowers, memorials may be directed to the Dan Moore Memorial Fund.
Born September 24, 1947 in Iowa City, the son of Michael and Frances (Colum) Moore, Dan grew up in the "north end" of Iowa City and graduated from Regina High School in 1966. On November 4, 1967, he married Michele "Mick" Wombacher, at St. Thomas More Catholic Church in Iowa City. She was the light of his world until her death following a long battle with cancer in 1988.
He graduated from the Iowa Law Enforcement Academy which led to a 32-year career as a police officer with the Iowa City Police Department, retiring from Iowa City PD in 2002. Dan then shifted from retired life to working as a Jail Transport Driver at the Johnson County Sheriff's Office, with final retirement from law enforcement in 2019.
Dan was well known for being kind-hearted, incredibly generous, a "stand-up guy" in the community, and full of hilarious Dan-isms. He enjoyed playing euchre with his north end buddies at the Hilltop Tavern, traveling, especially his trips to Europe and Mexico, meeting out for a beer (or a few), good food, and watching his son, and later his grandsons play sports, with a special love of football. Dan could be heard bellowing "D" at the stadiums, so the boys would know it was Dad/Papa Dan cheering on the defense. Uncle Dan also loved his extended family, sending stuffed animals at Christmas to his great-nieces and nephews throughout their childhoods. He will be remembered as a true community officer, with a great sense of humor, sideways grin, and an Irish twinkle in his eye.
Dan is survived by his son Michael Moore and his wife Leslie of Iowa City; his grandsons, Griffin Moore, Riley Moore and Ian Moore; special friend, Mary Foraker; sister-in-law Pat Moore of Oro Valley, Arizona and several nieces and nephews.
He was preceded in death by his parents; his wife Michele; brother Michael "Mick" Moore; sister and brother-in law Kay and Scott Platter; and nephew Mitch Platter.